How to detox from chlorine after swimming
Fascinating interview below from Alina Graham from About Aquatics – Brisbane & Quilpie on how chlorine impacts immune function, hair, skin, emotions, and eye health. Watch below as Alina shares heaps of useful and easy tips to reduce chlorine intake in the body when you or your children go swimming. Have a listen as she talks about:
– Babies in the pool
– When to shower
– How to protect before swimming
– How to detox afterwards
– The importance of hydration
– Hair care in and around chlorine
– Protecting the immune system
Carefully assess patient response before each dose. Zulresso dosage The Zulresso dosage your doctor prescribes will depend on how your body responds to Zulresso. Steady-state serum testosterone concentration was achieved with the third injection of AVEED at 14 weeks ジェネリック バイアグラ 通販. Postmarketing Experience The following adverse reactions have been identified during the postapproval use of octreotide acetate injection.
Subgroup analysis and investigation of heterogeneity We primarily investigated heterogeneity by sub‐grouping all analyses by the type of antibiotic used. Amphetamine and dextroamphetamine may also be used for purposes not listed in this medication guide. Patients with Co-Morbid Asthma: Advise patients with atopic dermatitis or CRSwNP who have co-morbid asthma not to adjust or stop their asthma treatments without consultation with their physicians Dansk apotek online. Symptoms of alcohol dependence include: • Being unable to quit using alcohol despite problems with health and relationships • Requiring more alcohol to achieve the same effect.
Alina has been teaching swimming for 26 years, has lectured physical education at QUT and ACU, is a Bronze level swimming coach, presents regularly at AUSTSWIM (for the state, nationally and even internationally). Her Swim School 'All About Aquatics' runs out of Everton Park & Geebung State Schools here in Brisbane and she has recently set up another pool in outback Quilpie where she has quadrupled business in one month in public operations as well as set up her swim school.
Alina has seen first-hand the impact of chlorine on the health of those in the pool including students, the swim coaches and her own health. Listen as she shares valuable tips and tricks to reduce the uptake of chlorine in the body.
Here is a snapshot of some of the tips shared in this interview:
TAKE OFF YOUR TOGS
Your swimwear retains a lot of the chlorine and as this dries the chlorine element can actually burn your skin if left on.
SHOWER IMMEDIATELY
Get that chlorine off! Don't wait until you get home!
WEAR GOGGLES
The eyes are very absorbent so soak up a lot of chlorine. Please note safety training without goggles is important for small children so they are prepared should they fall in without them.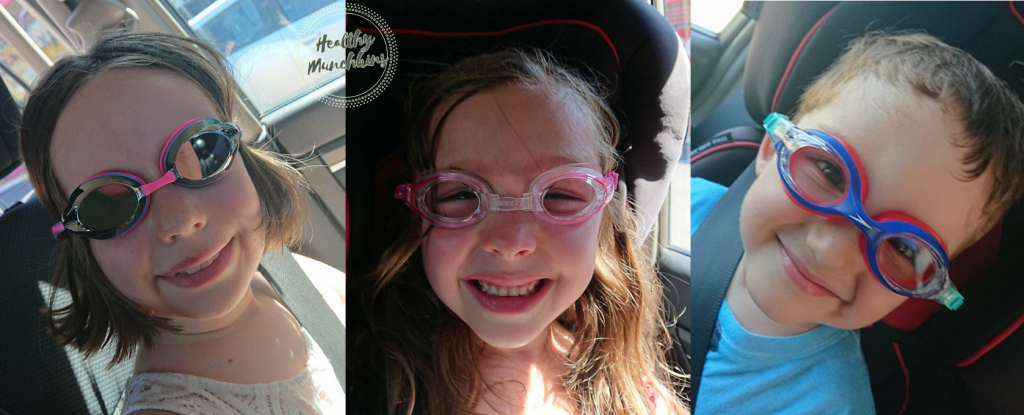 STAY HYDRATED
Being in water, it can be difficult to know or notice how much you are perspiring. Keeping up water intake also flushes chemicals from the body faster.
USE A BARRIER BEFORE ENTERING THE POOL
Alina recommend using a thicker base carrier or such as grapeseed oil infused with protective and detoxing oils such as myrrh, frankincense, helichrysum (or use salubelle/immortelle blend which contains these three), arborvitae, rosemary & peppermint. Use the same oils in a lighter, more absorbent carrier (such as fractionated coconut oil) after swimming (and showering) to start the detox process.
FOR BABIES
Combine the therapeutic value of the oils with the emotional benefits by using oils such as Balance, Lavender and Frankincense to calm anxious feelings that are often experienced when getting familiar with the pool environment.
DETOX FROM THE INSIDE
Take 1 drop of the Zendocrine 'detoxification blend' (contains rosemary, geranium, Tangerine, Rosemary, Geranium, Juniper Berry, Cilantro essential oils) in a glass of water each day (adults only) (see below for wholesale pricing)
PROTECT YOUR HAIR
Use a plant based shampoo and conditioner such as the essential oil infused one I use from doTERRA (I love this!!) and consider putting the conditioner in the hair before entering the pool. Wear a cap to protect and keep the hair nourished. Use the hair serum to re-hydrate afterwards (smells incredible and leaves hair advert-style shiny!)
SCRUB IT AWAY
Use a natural body scrub to make sure those nasties go away! Use doTERRA's scrub (bit.ly/2Dnmyaw) or learn how simple it is to make your own at our upcoming pamper day bit.ly/2ESwWDl)
PROTECT YOUR IMMUNE FUNCTION
Both chlorine and the elements can be draining to the immune system. Alina uses supplements to support her cells from the inside and listen how it has impacted her energy and her ability to function. To learn more about this, see http://media.doterra.com/…/…/brochures/lifelong-vitality.pdf) and message me for more info.
AND MORE in the video!
Watch the full interview here:
It has been incredible to watch Alina's health transformation in the past 12 months. Thank you for sharing your journey and insight with us Alina!
To get your hands on pristine essential oils with the most potent therapeutic value, speak to the person who has sent you a sample. Haven't spoken to anyone about doTERRA yet? I would LOVE to help you and welcome you into our wellness community! Go to mydoterra.com/healthymunchkins or contact me first so I can help you get the best value for what you need including wholesale pricing and free membership, no catches, no ongoing commitment, ever). Or go to How to Get Oils Page to find out more 🙂